Power outlet installation
If you are moving into a new home, or you are building or renovating, you can decide where you want your power outlets to be based on how you intend to use the space. You may be looking to add a home office, or a home theatre, or simply add more powerpoints into the kitchen or bedrooms, whatever your needs, a licensed electrician can install new outlets for you.
What is a power outlet?
A power outlet, or powerpoint, is the unit that you plug your appliances into, which connects that appliance to the electrical circuit. In Australia and New Zealand we have a three pin socket, featuring one vertical and two diagonal blades. Typically the maximum current for a standard power outlet is 10 amps, but there are specific outlets that can accommodate higher currents, including some that are designed to be used outdoors.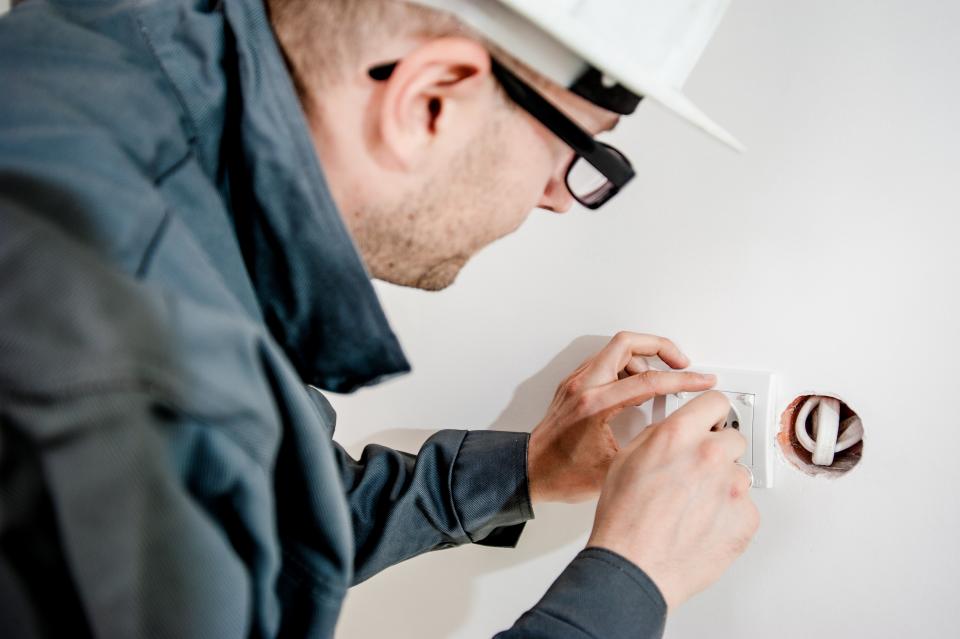 Powerpoint upgrades
Did you know that you can change from a single powerpoint to a double power unit in a relatively straight forward way? You can also change the appearance of your powerpoint from white to metallic for a more aesthetically pleasing look, by simply upgrading the exterior casing. These should however not be attempted on your own, as electricity can be hazardous and should be left to a licensed electrician.
Adding a new electrical outlet means firstly identifying where you would like the unit to go. Your electrician will need to create a hole in the skirting or wall for the powerpoint to sit, and then safely connect the wiring to the unit and test.
New builds and renovations
For new home builds or renovations, your electrician will create an electrical circuit and power outlet layout that reflects the way you will use the space. Doing this work up front is very important as it will save you time and money if the electrical work is done during the building stage, when walls and ceilings are still in construction. Builders and electricians are very familiar with working alongside each other, to install wires, circuits and light switches at the appropriate time of the building process. Chat to your builder to discuss the timing and call Voltage Electrical to plan your electrical work.
Regardless of how big or small the task is, Voltage Electrical can help you to have your power outlets installed in a cost-effective way. We pride ourselves on our no BS approach and happy customers, so call us today!
Areas We Service
At Voltage Electrical Contracting we are firm believers in quality, local service over quantity. We would prefer to make sure that our local community gets the best quality electrical services that we can provide. With our base south of the Swan River, we have local electricians on call for you in the following locations. Please click on the suburb you are based in for further information: Electrician Applecross Electrician Melville Electrician Bicton Electrician Palmyra Electrician South Perth
What Sets Us Apart?
Unlike a lot of bigger companies, when you contact Voltage Electrical, you speak with me, Rohen Stone. On top of this, I work on every job personally ,and make sure my clients are happy. I strongly believe in supporting local business and families. Voltage Electrical is all about helping the local community and building a strong working relationship with the people of Perth. So what sets Voltage Electrical apart? Well, we're an Electrical company focused on looking after you, not ourselves.
Voltage Electrical offers a range of electrical services in Perth. If you have any specific inquiries about the types of services we provide, don't hesitate to get in contact with us. We promise to provide quality service at an affordable rate to our local Perth community. Call Us Now