Safety switches, or Residual Current Devices (RCDs), are legally required to be installed in every residential and commercial building for circuits up to and including 32 amps. In WA, there must be at least two installed prior to the transfer of ownership of a property.
RCDs are designed to switch off the power supply if electrical current fluctuations occur. Their use is critical as they protect adults, children and animals from the risk of electrocution or electric shock.
How does a Safety Switch work?
A safety switch offers protection by monitoring the current flowing through the wires that supply power to an electric system. Generally, current that flows between two live wires is equal. If a fault occurs with an electrical appliance or a faulty circuit is deleted, the safety switch will detect that there is an imbalance in the power and it will cut off power supply to prevent injury or damage.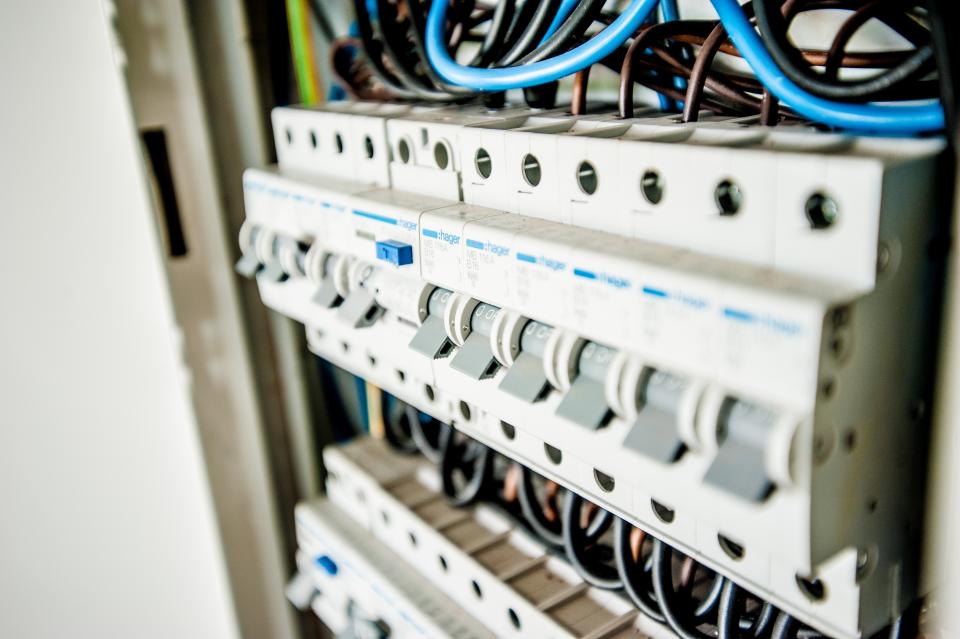 Types of Safety Switches
Combination safety switch and circuit breakers – if there is limited space in a meter box, these can be a good compact solution.
Portable safety switches – these are fitted to an extension cord and provide protection to any appliances that are connected to the cord.
Powerpoint safety switches – these devices are fitted directly to a powerpoint and offer protection to that specific area, such as in a kitchen, garage or workshop.
Meter box mounted safety switches – These switches sit alongside circuit breakers in the house's main meter box.
Is an RCD the same as a Circuit Breaker?
A circuit breaker is designed to protect the wiring in the instance of a power overload, rather than people. An overload can occur if too many appliances are used at one time or if a wire short-circuits. The breaker cuts off the electrical supply to a specific room or area of the home where the power is imbalanced. A safety switch offers a much higher level of protection than a circuit breaker, but both are important safety components in your electrical system.
How to ensure a safety switch is functioning properly
Generally safety switches have a test button marked 'T'. Pushing this test button should switch it to the off position. Pressing T again should turn the switch back on. If this functionality is working, then the unit is working well.
If the switch does not change from on and off position when 'tested', this is an indication that the switch is not functioning correctly. If this occurs, contact Voltage Electrical who can come and test both your safety switches and your circuit breakers, to ensure the safety of you, your family and your home's wiring.
Safety is critical when it comes to electricity, so if you are concerned that your system is not functioning correctly, contact us today.
Areas We Service
At Voltage Electrical Contracting we are firm believers in quality, local service over quantity. We would prefer to make sure that our local community gets the best quality electrical services that we can provide. With our base south of the Swan River, we have local electricians on call for you in the following locations. Please click on the suburb you are based in for further information: Electrician Applecross Electrician Melville Electrician Bicton Electrician Palmyra Electrician South Perth
What Sets Us Apart?
Unlike a lot of bigger companies, when you contact Voltage Electrical, you speak with me, Rohen Stone. On top of this, I work on every job personally ,and make sure my clients are happy. I strongly believe in supporting local business and families. Voltage Electrical is all about helping the local community and building a strong working relationship with the people of Perth. So what sets Voltage Electrical apart? Well, we're an Electrical company focused on looking after you, not ourselves.
Voltage Electrical offers a range of electrical services in Perth. If you have any specific inquiries about the types of services we provide, don't hesitate to get in contact with us. We promise to provide quality service at an affordable rate to our local Perth community. Call Us Now