Why Is A Regular Electrical Inspection Necessary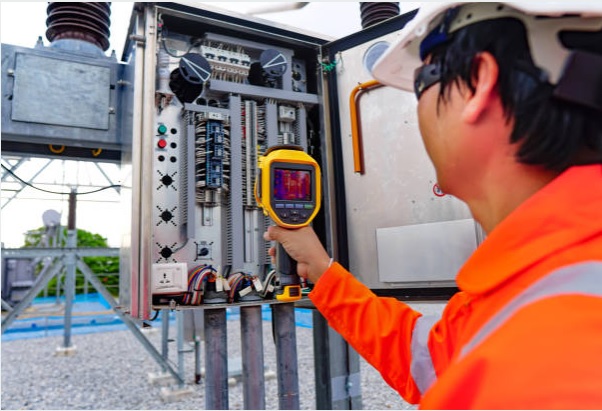 Schedule a full electrical inspection at least twice every year. Since electrical systems work on a 24/7 basis, the wiring is particularly susceptible to wear and tear. There can be other issues too, such as a faulty circuit breaker or an excess of load on your home's power grid. Commercial properties can benefit from at least two inspections yearly, while residential properties should call upon efficient electricians at least once every year. This will eventually ensure that your electrical systems continue to run flawlessly year after year.
Call Upon Experts 
Call upon electricians in the Perth area. This ensures that the electrical service is easily accessible in case of an emergency. Find people who can handle both residential and commercial electrical work with equal expertise. Here are the benefits of scheduling an electrical inspection even when there are no apparent issues.
Saves money in the long term
Frayed electrical wiring not only poses a risk of damage to the property but also can affect vital appliances. Therefore, when you schedule regular checkups, you are also increasing the longevity of your appliances like computers, microwaves, and LED TVs.
Safety for the family 
Electrical hazards can be fatal. Electrical fires and shocks are serious problems, but the good news is that they are preventable. A licensed and insured professional electrician will look into the overall electrical wiring of your property. If you live in an old house, the wiring may need a complete replacement. It should be clear following an inspection.
Avoid Stress and Discomfort
A sudden electrical failure can cause a great deal of discomfort until you get it repaired. All the things that you take for granted, like cooking, heating, cooling, watching TV, working on computers, or cell phone charging, could stop. Only a scheduled checkup every year can prevent such things from happening all of a sudden.
Peace of mind
Electrical systems are also vital for your home's security. The CCTV cameras and the smoke alarms all depend on electrical wiring. When you invest in regular checkups, you ultimately have the peace of mind that your property is safe.
Choosing the right contractor
Even something as common as a faulty light switch can be a potential hazard. This is because it can create a permanently open or closed circuit, and the tendency to catch fire is very high. It is always better to leave electrical jobs to professionals instead of tinkering with the circuits on a DIY basis. At Voltage Electrical, we pride ourselves on our efficiency in dealing with all kinds of electrical issues. We maintain an exceptional standard of work and are well-known for "no BS" quotes. Contact us today to schedule a checkup if it has been long due.